Kol Nidre/Yom Kippur October 4 @ 6pm
Yom T'ruah/Rosh Hashanah September 25 @ 6pm
May 19-20 AppHop Prayer Center, Boone, N.C., singing and teaching
March 31 One in Messiah's Passover Seder
New Beginnings Community Church 10am
New Beginnings Community Church 11am
April 15, 2017 6pm One in Messiah's Passover Seder
April @ 6pm
I'll be singing at the Passover Seder at One in Messiah Messianic Congregation in Birmingham, AL.  
LOCATION: Southeastern Bible College
2545 Valleydale Road (Entrance D)
Passover Seder Fort Payne, Alabama
April 12   
I sang at the Passover Seder in Ft. Payne, Alabama.  Our friends Roy and Bonnie hosted the event.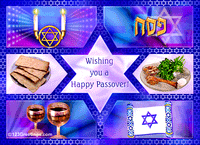 September 19, 2013 16th Street Baptist Church ~ Calera
Loved ministering at the 16th Street Baptist Church in Calera.   I sang songs from my cd "A Voice Cries Out" and taught on the 'Walk of Faith'.  We had a wonderful time of fellowship, fun and food.
April 28, 2013
 I will be singing and giving a concert for the Homecoming of New Hope Baptist Church in Moundville, AL.   I will be singing songs from
my album, A Voice Cries Out.  I look forward to being with them for this very special occasion on Sunday, April 28. 
March 29, 2013 WDJC 93.7 Fm and WXJC 92.5 FM
Sisterhood Retreat February 2013
July 2012 MJAA 'Messiah Conference'
Holocaust March of Remembrance
Showcase at the MJAA 'Messiah Conference'